Third Lair is a Necessity in Minneapolis
In a town like Minneapolis double-parkers can be put on a chain gang (it's a law on the books), so you can imagine what they do to rabble like skateboarders. This, coupled with the fact that snow is on the ground for about 11 months of the year, means that if you want to skate you're going to have to do it in your house or at an indoor skatepark.
Luckily for the rabble, there's 3rd Lair. 3rd Lair or Third Lair – is a 25,000 SQ/FT indoor skatepark – located in Golden Valley Minnesota on Florida Avenue (which is ironic seeing as how Florida and Minnesota have no similarities what so ever).
The park boasts a healthy assortment of ramps, ledges, minis and the like. And the best thing is its fully stocked skateshop (which has almost every skateboarding equipment – be it clothes, skateshoes, decks, and good brand skateboards.
Entering 3rd Lair will give any skater a homey feeling. Regional jargon like "Ya Ya" and terms like "don'cha know" are replaced with more welcoming slang like "stoked" and "holmes."
After checking in, you take a meandering walk through the bowels of the park, passing the mini spine ramp ("ooohhhh") before entering the park on the deck of a bowl with a beautiful set of curves. This well-built honey could take any man (or woman for that matter) and work them over and leave them lying heaving and sweaty at the bottom.
From the deck of the bowl, one can look out over the vast complex of quarters, slant-to-slants, ledges, rails and just about anything else a Jr. Woodchuck could want. The street course is well laid out with traffic flow in mind, making it easy to hit everything.
Though it seems that the park was built with cruisers and rippers in mind, the best part this conglomeration of ramps is the fact that the proximity of the structures induces the need for creative expression. In other words, the park's arrangement offers lines not conceived by the designers, allowing the skaters to find their own Easter eggs in the meadow of the park.
Overall, 3rd Lair skatepark offers everything that most skaters look for. Featuring indoor and outdoor sections with a variety of terrain, a mellow vibe and a friendly vibe, it's well worth a visit.
3rd Lair Skate School
What makes 3rd Lair one of the best indoor skateboard parks in Minneapolis is its renowned Skate School. The park features open skate sessions – where your kids (and you too) can learn the basics of skateboarding.
Personally two of our members enrolled in the 3rd Lair Skate School Open Skate Sessions (not expensive at all) and were very happy. The instructors are professional skateboarders and they treat the learners pretty enthusiastically.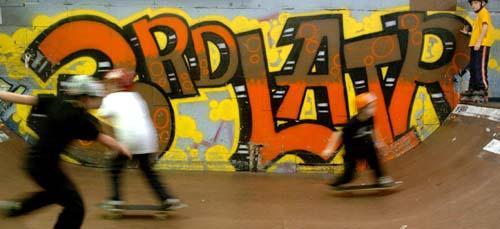 If you are a beginner then join the membership version. It includes "how to stand on a skateboard", "how to balance" and some of the basic skateboarding tricks modules.
However if you just want to polish your skills then join the open skate session hosted on Fridays and weekends. (The membership version is from Monday to Thursday.)
It is very rare to find a dedicated skate school limited for females. Third Layer name such a training session as "Girls Skate Clinic".
Girls Skate Clinic is a safe heaven instructional skateboarding program especially for girls and women. None of our staff has enrolled but we have come across a lot of good mouthing about the training sessions.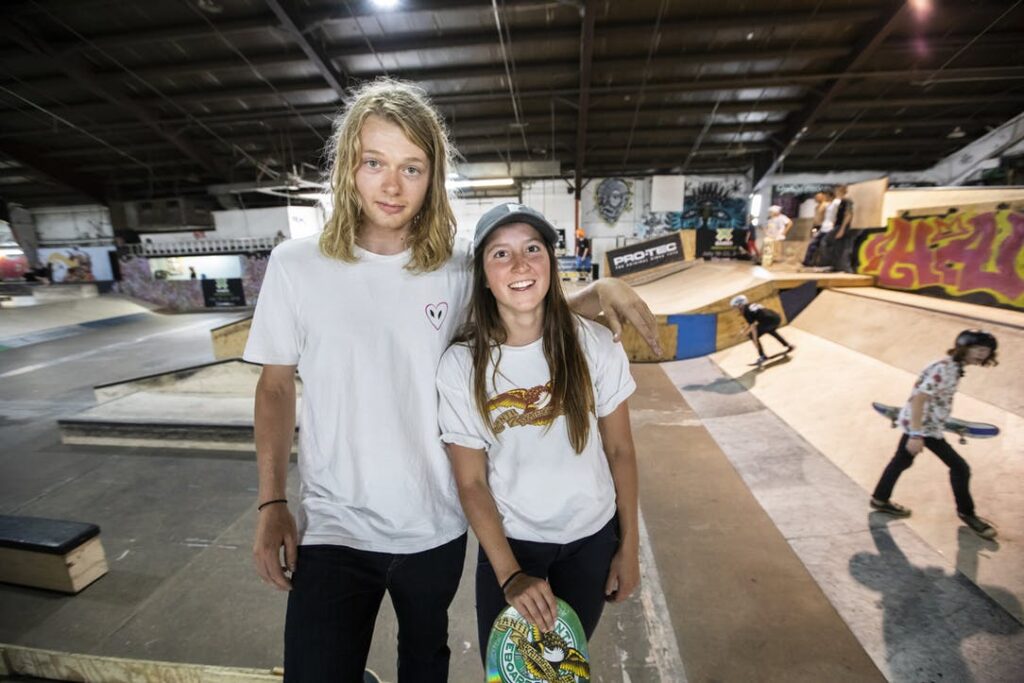 All age all ability level riders can enroll. You are grouped according to your skating level and a professional skater then trains you further.
Both – the "Open Skate Sessions" and the "Girls Skate Clinic" are good programs because they allow limited member batches. Read other guidelines on 3rd lair website before joining.
Note – Helmets and other skateboarding gears are mandatory for all riders (under age 18). The park will not provide any of the equipment but you can always get one from the skatestore.
Check 3rd lair hours on 3rdlair.com's general information page prior to your visit. Be on the lookout for some of 3rd Lairs special events, including GIRLS ONLY events.
3rd Lair or Third Lair?
Both the versions 3rd Lair and Third Lair is correct but there are a lot of skaters pronouncing it as Third Layer. Well "Third Layer" is definitely a spelling error.