A Greensboro Skatepark
Located in the Gate City, Greensboro, North Carolina, USA, 915 skate park features ramps and obstacles to whet the appetite of every type of skater.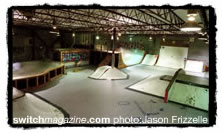 Entering the old abandoned warehouse that houses the park, a huge vert ramp looms ominously.
The ramp's size may make it intimidating to some people. Despite the ramp's tough appearance, though, its fairly mellow transitions insure a smooth ride.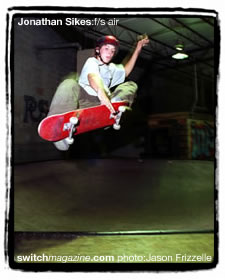 For those skaters not in the mood for vert, 915 offers up a tasty bowl. Sound good? Tucked away in one corner of the park is a 3-foot bowl.
The bowl offers a nice set of transitions. Perhaps even more enticing, it is a size great for novices just venturing into the carving and slashing world of the bowl.
A diverse street course may be just the thing to satisfy skaters not interested in the bowl. The street course boost all the necessary ingredients needed for one to get his swerve on.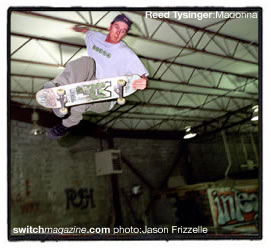 From a flybox, to a wall ride with quarters connected to it, to a to a pyramid complete with rail, this course pleases even the most discriminating tastes.
915 skate park's array of attractions serves up a light snack or hungry man session to appease any skate urge, and well worth a visit.