A Craze for David Gravette Look Alike?
Being a PRO-SKATER truly has its perks and sometimes to replicate them becomes a fashion. There is a lot of hustle and findings to "David Gravette Look Alike"!
David Gravette is one of the best skateboarders of all time and this is for all to see, but what you don't see is the hard work and painstaking injuries that goes behind the making of a PRO.
Every skater that goes Pro has its own share of inspiring stories or incidents that make you want to become more like him.
One such Pro-skater whose resilience and pure love towards skating has inspired many to pick up the board and start skating. David Gravette is loved by many and is seen as one of the most versatile Pro-skaters.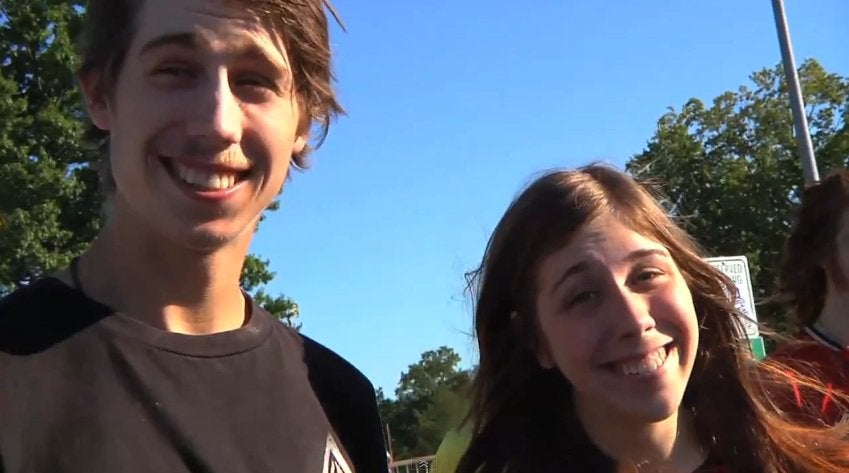 Skating and Life
Born in 1988 in the city of Issaquah, Washington, David Gravette also known as Captain Dislocate,  discovered his love for skating at a very young age.
He got his first ever skateboard from Target and accidentally handicapped himself in the start. He never picked up that board again. Soon after that incident he got his first board in his 4th grade.
From the early age of 10 -14, David used to work as a paperboy. Then he started working at the local skate-park and together he started riding for Creature. He had a local board shop sponsor him at the beginning.
He started smoking weed at around the age of 17. Now he smokes weed everyday. He smokes like 8 to a quarter a day.
He moved to Oregon from Issaquah more than ten years back, mostly in 2009. His current residence is in the Parkrose neighborhood.
David Gravette is a versatile skateboarder, who skates on parks and in streets. His  idea about skating is to have fun and enjoy his time while skating.
He also wishes to do unique and original stuff in skating. He believes in pushing himself to the next level.
Although David Gravette has the reputation of doing some of the gnarliest rail tricks, he is known to freak out when he is unable to land a trick.
He describes himself as a person who doesn't skate for a long time. Mostly, he just puts in an hour every day.
His favorite and goto park for skating in Portland is the Glenhaven skatepark. According to his friends, David is really emotional as a person. Another admirable quality of his is that he is brute honest. These qualities and traits are one of the longing reason for a David Gravette Look Alike!
His top 3 favorite tracks are Lazy Flips, 360's and Slash Grinds.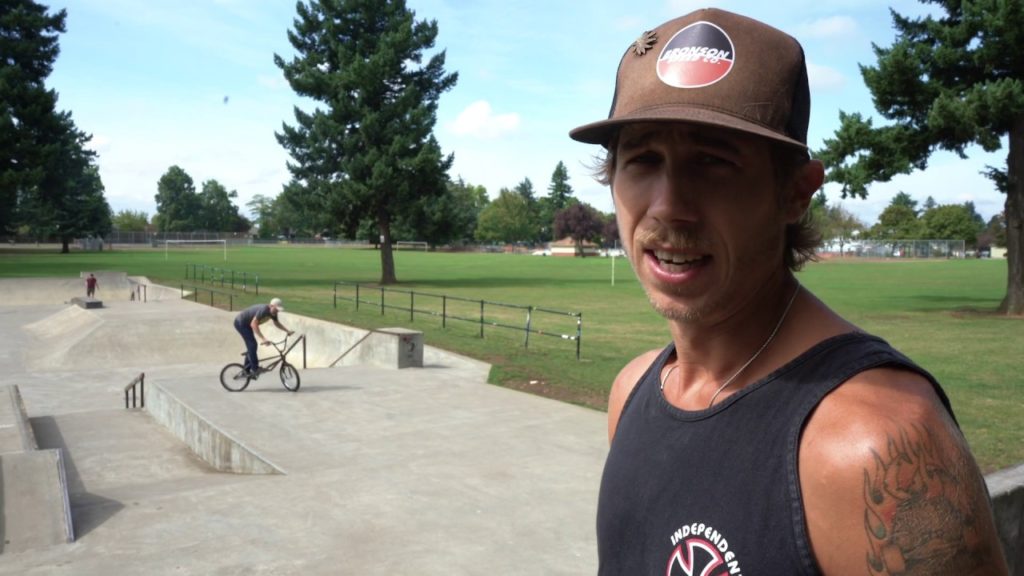 David Gravette Lifestyle
Talking about his daily routine during an interview, David entailed that the first thing he does when he wakes up is feed his bunny. Then drink a smoothie, followed by gaming, smoking and skating. Mostly when he is at home he prefers relaxing.
Apart from skateboarding David is passionate about animals and lives with his dog. He loves folk music. The reason behind his fascination with folk music is that when he was a kid he was surrounded by folk music in his house. He loves the fact that there are stories told in song form.
He is also passionate about shotguns. One of his many wildest dreams is to get himself a beer sponsor.
One thing he doesn't like is technology and social media. He was totally against joining Instagram but he finally joined it saying it was necessary if you were a Pro to have an Insta account. 
David Gravette partied a lot from the age of 19-25, but now he stays sober and hits the gym every now and then. He also loves watching BMX videos as they fire him up for skating.
When he was small, he wanted to ride BMX bikes, and his fascination for them is increasing day by day. His fascination with BMX is so much that his Instagram feed is full of it.
He loves to watch skateboard videos from the early 2000s, because he thinks that this time period was the golden era of skateboarding.
David Gravette INJURIES
David has been accident prone since childhood. According to him most of his injuries have happened off-board.
He has almost had 10 surgeries and medical procedures uptill now. At the age of 14 he developed some tumor in his hip which was finally removed when he was 17. But his most painful injuries were his shoulder and hip dislocations.
In 2017 he dislocated his shoulder and had a major surgery. Some 8 months later when he started to skate again, his hip started dislocating and again he went to surgery. But again after surgery his hip dislocated when he went to skate.
He kept on dislocating more than 300 times,  for a period of more than one and a half years. (And this is an area where you should not chose to be a David Gravette Look Alike!). He had intense physical therapies, but nothing seemed to solve the problem.
He was also suggested to get a hip replacement but instead he chose to get stem cell injections. Eventually he started learning to skate without affecting his hip, but it dislocated even then and then suddenly one fine day it just stopped popping out.
During an interview, he recalled that he did not skate for two years due to his hip problem, but he still had sponsors.
According to him, one good thing to come out of his surgeries was that after every major surgery he kind of picked up and learned a new activity like Kayaking, Fly Fishing and Archery.
David Gravette Travels
Being a Pro, you get perks and one of those is to travel the world and do your favorite thing. David has been to several places like the UK, Australia, China for his videos with Transworld and other companies.
He has also travelled to Belgium, Brussels, Germany, Amsterdam, Munich, Hamburg with the Bones and everywhere you will find poses of David Gravette with his Look Alikes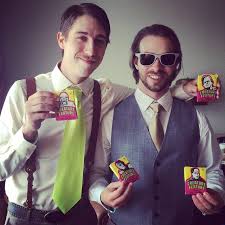 David Gravette and Creature Skateboards
David loves being at Creature! Narrating his story of how he got to be with Creature, he recalls that he was skating in a park in Washington when he saw the creature crew there for their first trip.
(Read in depth analysis of Creature Skateboards and Best Skateboard Brands on our page)
At that time he was riding for another small skate company known as Santa Fe. He was told by his rep that Creature wanted to sponsor him because they loved that he could skate tranny and street.
He remembers that it felt awful to inform the owner of Santa Fe and tell him that he was quitting to join Creature. It was the hardest thing for David to do that but it was the worth.
Sharing his early experience with Creature, Gravette stated that he was a terrible employee at the beginning, he used to leave early and didn't have to face any complications. He thought his other teammates were not happy about it.
One of his most memorable memories with Creature Skateboards is that during one of his tours they were shooting a movie 'Blood Shed' where he was supposed to die and while filming that scene he actually got injured and got around 60 stitches.
Achievements – We would be glad to be a David Gravette Look Alike (with his achievements)
Daivd Gravette is one of the very few skateboarders who skate both street and park sections. David turned pro at the young age of 19. He has competed on both the street and park versions of the X games.
His achievements include 7th place in the 2010 X games street section. In 2012 he came 3rd out of 14 in street style at the dew tour.
His skills and his control on the inside of bowls and hand rails has led him to be a part of many skateboarding cinemas like the "Bones" video by Bones, "Beware of Sasquatch" by Independents. 'Prevent this Tragedy' by Thrasher magazine and "And Now" by Transworld Magazine. He also does tours with Volcom and other teams.
He got a Thrasher tattoo on his eyebrows and according to him it is the best decision he has made. He also counts his affiliation with Creature Skateboards as the best thing that has ever happened to him.
David Gravette Sponsors
Throughout the years David has bagged many sponsorships such as Creature, Volcom, Independent Trucks, C1RCA Footwear, Bones Wheels, Paradox Grip, Luck Bearings, Blackstar Brewery, Bronson, Cultivated Industries, Puffin Glass Studios (a smoke shop), and Shrunken Head Skate Shop.

He has his own signature line of Pro Skateboard Decks by Creature, Bones Wheels and C1rca Skate Shoes.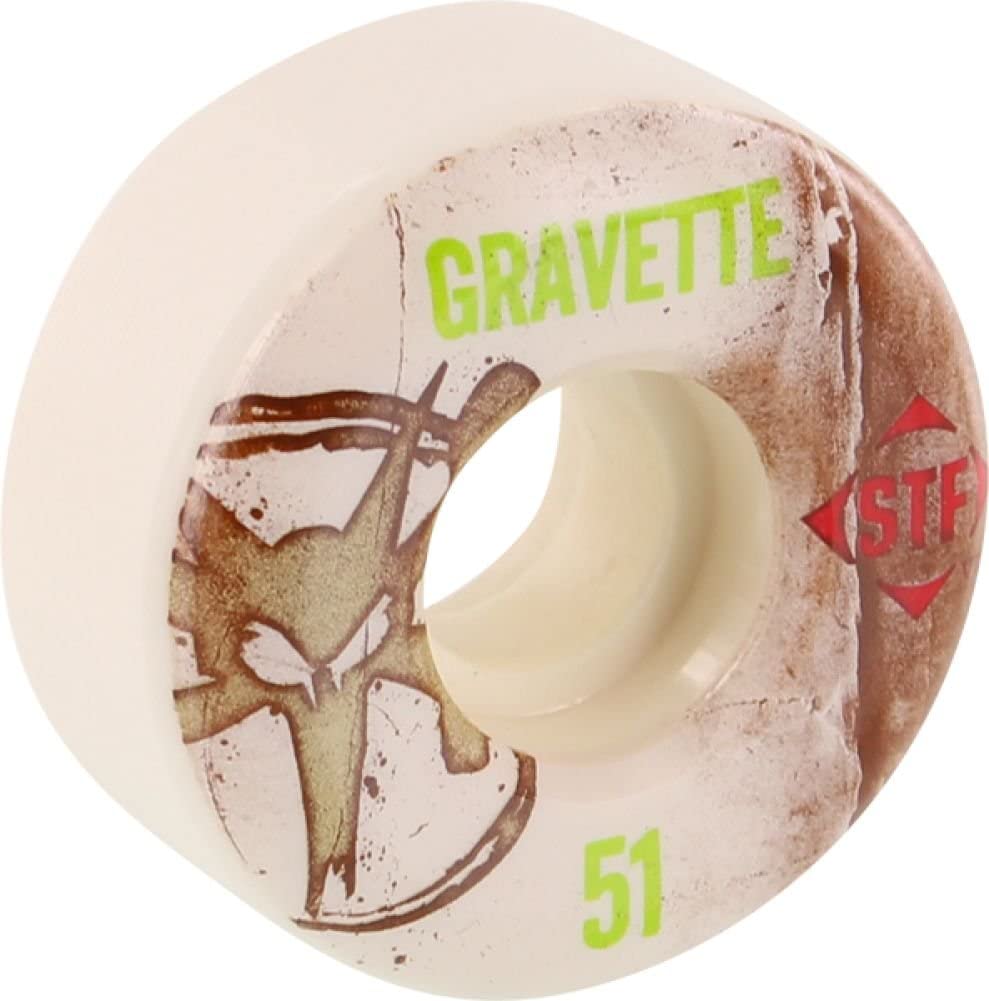 He has also been riding for Bones Wheels since he was 14, longer than any other sponsor. He always tries out skating anywhere and everywhere.
David Gravette is someone who perfectly fits the type of skater these brands are looking for to promote their vision or culture. Especially when it comes to Creature Skateboards.
It is said that Gravette took Creature to the streets and made it famous there.
SO the next time you fall off your board while grinding or doing a flip, remember that it is these moments that will shape your skating life.
So go and break a leg as they say! And do a David Gravette Look Alike!