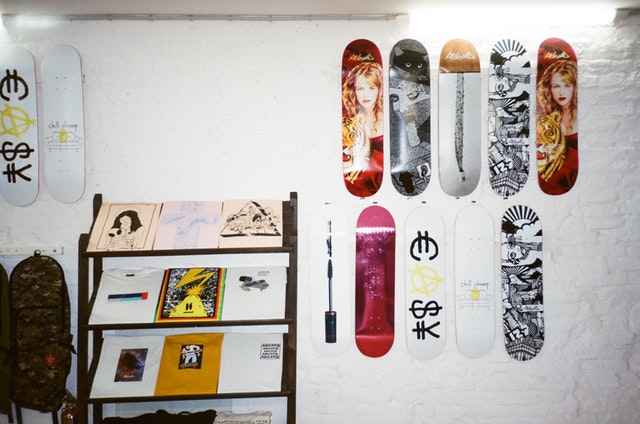 Different Skateboard Types – List
Disclaimer – Although we have titled the post – 23 different types of Skateboards – the reality is – there are innumerous kinds and types for 4 wheel boards.
One can categorise these – into 50, 100 and even 500 different types!
Skateboards have evolved and grown from being just a "wooden deck with wheels" – to various different types. This shows the ever-growing nature of skateboarding culture all around the globe.
Below we have compiled a list of all popular different types of skateboards –
This list includes most – and not all types of skateboards. Possibly we are missing one or more. You can always add the missing ones in the comments section below.
Listing all types of skateboards is a myth. Don't believe if someone claims to achieve the unachievable. The moment you come to a conclusive number – a slight variation in the deck or the style – gives birth to a new type of skateboard.
Another disclaimer – all these types and kinds can further be summed up in three main branches of skateboards.
So the important question – what are the 3 types of skateboards?
Street Skateboards or Cruiser Boards – meant for commuting and cruising
Popsicle Skateboards – meant for performing tricks. This type includes Pool, Very, Double Kick and Carver Skateboards
Electric Skateboards and other Luxury Skateboards – meant for relaxing or adventurous skating.
Skateboard Types – Quick Links
Details and Buying Links

Quick Buy


Skateboard Type Info


Quick Buy


Skateboard Type Info


Quick Buy


Skateboard Type Info


Quick Buy


Skateboard Type Info


Quick Buy


Skateboard Type Info


Quick Buy


Skateboard Type Info


Quick Buy


Skateboard Type Info


Quick Buy


Skateboard Type Info


Quick Buy


Skateboard Type Info


Quick Buy


Skateboard Type Info


Quick Buy


Skateboard Type Info


Quick Buy


Skateboard Type Info


Quick Buy


Skateboard Type Info


Quick Buy


Skateboard Type Info


Quick Buy


Skateboard Type Info


Quick Buy


Skateboard Type Info


Quick Buy


Skateboard Type Info


Quick Buy


Skateboard Type Info


Quick Buy


Skateboard Type Info


Quick Buy


Skateboard Type Info

Know Different Skateboard Types
Why Knowing Different Types of Skateboards Matter?
No two different types of skateboards are same. Skateboards are designed keeping in the mind the purpose it is going to serve. Skateboard accessories are also equipped considering their use.
Although – Switching skateboards is not illegal. If you are riding a street skateboard on rough terrains and not an ATS (All Terrain Skateboard) you are not going to get a ticket!
However Comfort and Performance is all that matters and hence knowing the difference between types of skateboards becomes necessary.
A street skateboard is not going to be comfortable at all on rocky terrains. It is not designed for those kind of roads. And an All Terrain Skateboard will not allow you to perform skateboard tricks on streets or skateparks.
Likewise a skateboard specifically designed to be used on bowls and parks – do not require lights. In fact while performing tricks – there is a possibility of lights getting damaged.
But the same is not true with a cruiser skateboard, You definitely need some lighting sources in it.
However most importantly identify the deck. Different types of skateboard decks are equipped in different types of skates – and they make the major difference.
Before starting skateboarding or buying yourself a skateboard – it is wise to at-least roughly acknowledge some of the best types of skateboards. It will give you a proper idea for your selection.
Check one of our other posts where we have compared all the major electrical skateboard types.
What are the Best Types of Skateboards?
The best types of skateboards – from the lengthy list we have compiled above – are four –
Street Skateboards
Longboards
Cruisers or Mini Cruisers
Double Kick Popsicle Skateboards
Standard Electric Skateboards
These are the main types – which almost include all the other sub kinds. Importantly – these are universal skateboards – and –
By Universal Skateboards – we mean – these types fit everybody in the family – a him or her, a beginner or a professional, a youngster college goer or an officer.
Secondly – their use is also not confined. These types can be used for cruising, skating to work and to perform tricks and tips too In general for all different types of skateboarding styles.
Selecting any one from these kinds – is never going to be a dead investment. Either you will use or your kids will.
What is the Most Popular Type of Skateboard?
Mini Cruiser is the most popular type of skateboard. Primarily because cruisers are light and portable and secondly because they cost less.It is the easiest skateboard to ride.
Although other popular types – include Electric Skateboards, Street Skateboards and Popsicle Boards – eve these kinds are trying to include a mini cruiser version – i,e – a mini cruiser electric skateboard will have more popularity and sales than an average sized e board and likewise.
Different Types of Skateboards – Details
Most skateboard names – are actually short descriptions about skateboard information. For example a longboard – is a large skateboard and a short board is named because primarily it is quite small in size.
However we have reviewed all the necessary specification details – which will assist you to narrow down the kind of skateboard best fit for you.
Most importantly find the answer for – what size skateboard do i need? Confirming skateboarding sizes and also skateboarding shapes should be the first thing before finalising.
Check skateboards size chart and skateboard size guide below.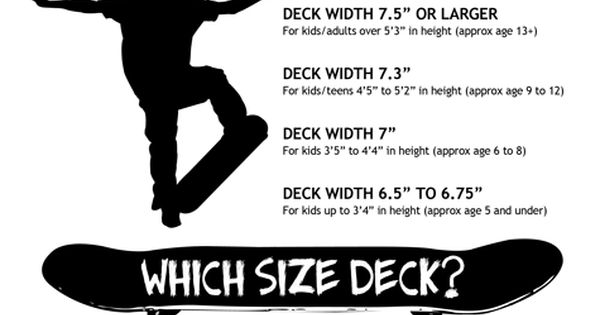 Street Skateboards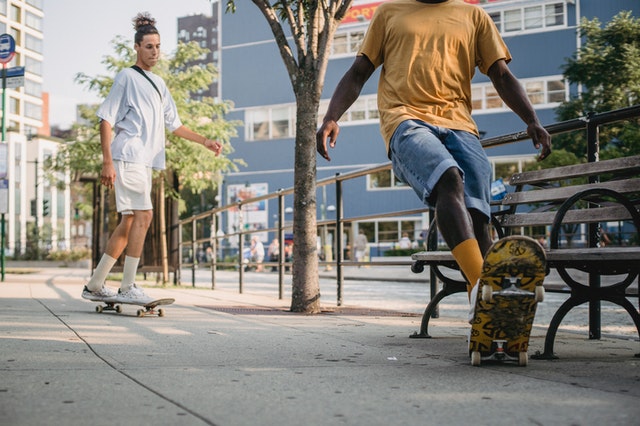 As the name suggests – Street Skateboards are commonly used to skate on streets and skate parks.
They are mostly in contact with concrete roads and highways and are flat skateboards.
They have thinner and light weight decks. Decks are comparatively narrower too. You will find these skateboards smaller in size especially when placed against a longboard. Popsicle shape is commonly used in a street skateboard design.
The wheels are smaller but hard and durable. They should be able to take the beatings of concrete.
This type of deck and wheels are great for performing beginner skateboard tricks on roads, rails, bars, driveways and skateboard tracks.
These skateboards are mostly engaged in skating switch, performing ollies, slides and flip tricks.
If assisted by head and tail lights incorporated inside – then it's an icing. Generally you need a little illumination when skating on highways at night. If you fear lights getting damaged – then go for illuminated skateboard wheels.
Generally the decks measure 8.0″ – 8.5″ (standard skateboard size) and the wheels measure 48-54mm.
This type of skateboards broadly resemble with Free Style Skates making it a wonderful choice for young skaters wanting wheeled commute to schools and colleges.
A good decent graphic street skateboard is great for office commute too. Do not buy something flashy if strictly needed for professional purpose. An Electrified Street Skateboard is comparatively better.
Specifications
Narrow, Light Weight Decks
Small, Hard Wheels
Best For
Street Skaters
School, College and Office Goers

Buy – Best Street Skateboards

Cruiser Skateboards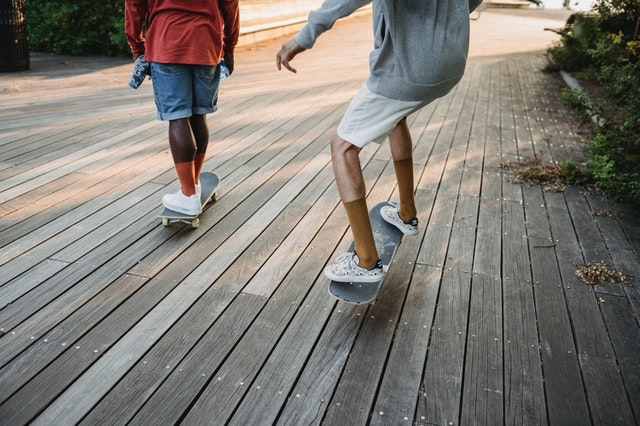 Cruiser Skateboards resemble Street Skateboards but have some crucial differences. These two sections will be your cruiser skateboard guide.
Cruiser Boards come with medium size decks – and are not very thin like the street skates.
They are specifically designed for cruising purposes and hence offer better grip over hard concrete in general.
Other stark difference is – larger 58-65mm and softer 78a – 80a wheels in comparison to small and hard.
Medium size deck allows quicker turns and twists. Softer wheels allow fast speeds.
Cruiser Boards come generally equipped with Kick Tails.
You will ride street skateboards on roads and highways where the concrete is softer – whereas Cruiser Skateboards are preferred for cruising over rocks and pavements where the surface concrete is a bit hard.
These are good for cruising around within your vicinity, going for grocery shopping, short rides, and not frequent visits to colleges and offices.
If you skate once on twice a week – to grab some fresh country side air – then buy yourself a good Cruiser Skate. They are cheaper in comparison to street skateboards.
However if you need your deck beneath you regularly – then a cruiser will not last pretty long. Instead look for other types of skateboards.
Cruiser Skateboarders are good for female skateboarders and beginners – who want something softer to start skateboarding with.
Specifications
Medium Size Deck
Softer and Bigger Wheels
Best For
Cruisers and Soft Skateboarders
Female Skateboarders
Kids and Beginner Skateboarders.

Buy – Best Cruiser Skateboards

Mini Cruisers
Mini Cruiser Skateboards have only one difference in comparison to Cruiser Boards – a mini deck and not a medium one.
You can call this – a hybrid of cruiser and street skateboards. The deck is thin, narrow and small – and the wheels are big and soft.
Although Mini's feature decks smaller than Street Skateboards.
Mini Cruiser Skateboards are widely in demand for portability and low weight. They are very easy to handle and carry around.
In fact this – type of skateboard is more common than the original Mid Size Cruisers because of mobility. You can carry it in a bag pack!
You will find – modern mini cruisers not having wood at all. They are made up of plastic – mostly the same grade – used to make their wheels. This again to make them as light as possible.
Mini Cruisers are Starter Skateboards. They are very cheap. You can get a good one – somewhere around $30 to $40.
Swagskate NG3 a pretty famous mini cruiser by Swagtron – is an electric skateboard which costs less than 100 dollars! It is the cheapest electric skateboard in the market and the best starter skateboard.
Low cost and low weight makes mini cruisers a great option for beginner skateboarders looking to find their balance and grip. As a learner – even if you break a few skateboard bones – it is not going to tear you apart.
Specifications
Mini Size Deck
Softer and Bigger Wheels
Light Weight Boards
Best For
Cruiser and Street Skaters
Beginner Skateboarders
A Must Buy for Kids

Buy – Cheap Mini Cruiser Skateboards

Old School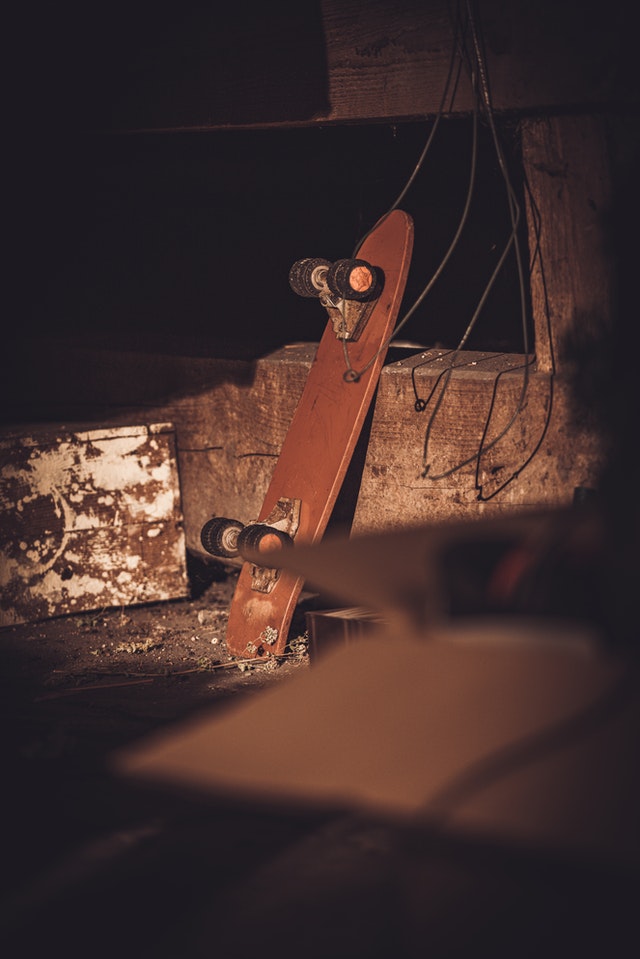 We are describing Old School because they exist and were popular skateboards in the past – however you are seldom going to skate on one of them.
Old School Skateboards are late 1900's boards which were wide. By wide we mean from every angle. Wide deck, wide nose and tail, wider wheels too. Not standard skateboard size.
Modern standard skateboard types are quite narrow.
Second distinction – these kinds have a flat skateboard nose and a fish tail shape. Generally you will find kick tails equipped.
Although used less – they are not extinct – and have their market. Primary reason – they are a lot more comfortable and safer.
If you have one – or are looking to buy a new old school skateboard – you can use it to cruise around comfortably but moderately. Don't expect speed and sharp turnings. Although they look classy and heavy – giving you a traditional skateboarder look.
They make good skateboarding equipment for skate parks – where you can use them in bowls and pools.
However – if you don't skate on an old school skateboard lying in your attic – then use it for decorative and painting purposes.
You can also modify it – by cutting and shaping the deck. It will be as good as a new street skateboard or a cruiser. The wood used in old school skateboards will not deteriorate or crack open easily. It has a long life. Probably you will need to change the grip tape and wheels.
Old School Skateboards can be a jackpot if they have some kind of history associated. Even buying one – can sometimes be a good investment. You can sell these later at a good price.
Specifications
Wider Deck, Wheels and Larger in comparison
Heavy but Sturdy
Fashions Old Murals and Less Vibrant Colors
Best For
Casual Skateboarders
Makes a good Decorative Skateboard
Can be Refurbished into a Street Skateboard.
The Wood will Fetch Good Value

Buy – Vintage Old School Skateboards

Double Kick Skateboards
Double Kick Skateboards are a wonderful innovation. They enable kicks at both the ends – nose and tail.
To support double kicks – the deck is usually wider and longer. Although they fall under types of skateboards – you can equally categorise them as longboards.
Double Kick Skateboarder are specifically designed to facilitate performance of tricks. You can showcase all kinds of free styles – ollies, flips and switch.
Decks are usually very sturdy and like wise the wheels are big and hard – to withstand the falls and landings.
Double Kick Skateboards are good for pro skaters or skateboarding tricks learners who are more into technical skating and not cruising.
This type will not qualify for long distance skateboarding and cruising – primarily because of heavy decks making them less portable and secondly because it will be slower in comparison to street and cruise type skateboards.
If you are taking skateboarding classes or looking for a career in this sport – then this type of skateboard is a definite buy. Find something with a sturdy 7-8 maple wood pressed deck and strong polyurethane wheels. Or just click below and read about the popular skateboard choice, We have linked it in the button below.
Specifications
Double Kicks at Both Ends
Bigger and Wider Deck
Strong Wheels
Best For
Skateboarding Tricks Performers and Learners
Professional Skateboarders
Not a Good Buy for Kids and Girl Skateboarders

Buy – Best Double Kick Popsicle Skateboards

Steep Kick Skateboards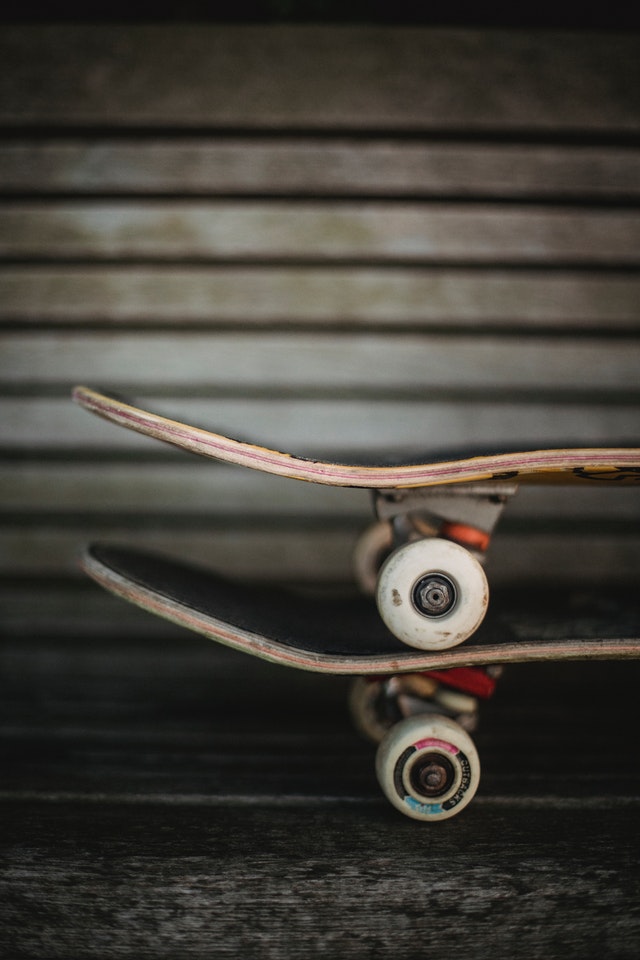 We assume you already know what kicks mean after learning about Double Kicks.
The kick tails or the ends of the skateboards are steeper in a steep kick skateboard.
These types although good for pops – take a lot of skater's energy.
Flat kick tails on the other hand does not require so much of force.
Steep Kick Skateboards should be used by highly professional and efficient skateboarders.
As a beginner – either you will end up hating skating or hurt your foot. Better you get a mellow concave board.
Specifications
Steep Kick or Kicks
Bigger and Wider Deck
Strong Wheels
Best For
Highly Professional Skateboarders
Not a Good Fit for Beginners

Buy – Best Steep Kick Skateboards

Classic Longboards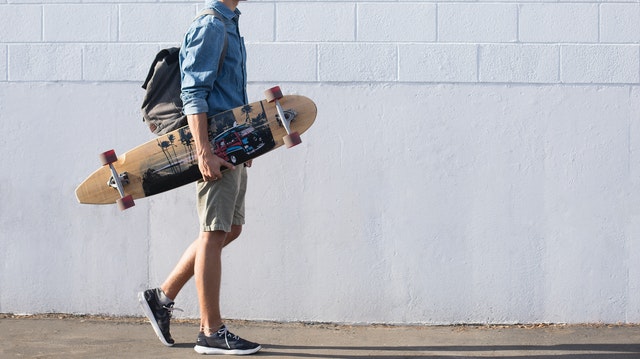 Classic Longboards or Long Boards are skateboards measuring 33″ and above. Basically these are long skateboards. Different types of longboards and longboard shape names are discussed below.
Lonboards owe their origin to long surf boards evolving on roads and skate tracks.
There is one more difference – shape of nose and tail. Generally skateboards have a concave where as Longboards feature different cuts.
Longboards have an increased surface which makes balancing easy. They have wider decks – to support increased weights.
As this type is more stable it is preferred for long distance commuting, cruising and even hill climbing.
Longboards are not very efficient to perform tricks. However they enable arched carves and turns.
There are many types of Longboards. Differentiation is mostly based on shapes and cuts of the decks. Some has twin tips while others have a pintails. Some are specifically designed for downhill racing while some support free style riding.
We have discussed the most common types and their specifications – later in the post. In this block we are considering the standard classic longboard versions.
Longboards are good for cruising and skating on highways and broadwalks. You can also skate on these in the parks and country sides. This is what makes them best skateboard for beginners adults.
They even make good street skateboards – because of comfort. However they are not very portable so don't expect them to enclose and carry them in your bag packs.
Another important factor is their universality. A longboard can be boarded by almost all sizes and lbs. They can support a lot of load. One longboard is enough for a family while you cannot say same for other types of skateboards.
Specifications
Long and Wide Deck
Strong and Large Wheels
The Nose and Tail are Differently Shaped
Best For
All Age Skaters
Over Weight and Underweight Skaters
Cruising and Long Distance Commuting
Not Good for Performing Tricks

Buy – Quality Classic Longboards

Downhill Twin Tip
Downhill Longboards are one of the three types of longboards. They come with a distinct feature – not common in other types – Lower Decks.
These have decks positioned very low to the ground – having minimal clearance. The reason – Downhill Longboards are used for racing. Closer to the ground decks offer greater speeds. The boards can reach 40 – 45 miles of high speeds.
Wheels are larger and stiffer, trunks are heavy and the concave is mostly streamlined to enhance speed.
There is a special cut out in the deck (see the photo above) – to accommodate large wheels – which are essential for racing. The wheels protrude above the deck and do not sit downwards.
This type of variation is available in skateboards too. The deck position remains common.
Downhill Longboards and skateboards are mostly designed for professional skateboarders and racers and they are a little costlier compared to standard ones.
If you are into racing then this kind is advisable. However if you are looking something for cruising then it is not wise investing in a downhill version.
These boards are not quite ideal equipment for skateboard tricks. You can perform racing tricks – like drifting, air breaks etc but not flips and likewise.
Specifications
Close to Ground Tecks
Large Wheels
Features Speeds upto 45 miles.
Cut Out Decks
Best For
Professional Skateboarders
Racers
Not Ideal for Cruising and for Performing Tricks

Buy – Best Downhill Longboards

Twin Tip
Ideally there is only one technical difference between Downhill and Twin Tip Longboards.
In Twin Tips – both the ends are identical mostly. The nose and the tail are symmetrically shaped ditto.
Other than this – there are no major differences. The deck size, position, wheels size, cut out and speed metrics – all remain the same.
We have counted them as a distinct type – because certain longboard and skateboard brands advertise and highlight downhill longboards as having twin tips. So you should have an idea what they are selling.
Twin Tips resemble Drop Through Decks and Drop Down Boards – which is the same for downhill decks too. Drop Through's facilitate better grip and traction – which is needed when going above 40 miles.
Our buying opinion remains the same for twin tips and downhills. Go for them only if you are a racer or a professional skateboarder.
As a beginner or casual cruiser – you will not realise the boards full potential.
Specifications
Nose and Tail are Symmetrically Same
Long Deck and Large Wheels.
Cut Out in the Decks
Best For
Racers
Technical skating by Pro Skaters
Not Ideal for Beginners and Casual Skateboarders

Buy – Best Twin Tip Longboards

Freestyle Longboards/Skateboards
Freestyle Longboards and Skateboards are actually a marketing gimmick.
You will see a lot of displayed results and a lot of online websites selling freestyle skateboards. However we don't think there are any different specifications considered while designing free style boards.
In reality – Free Style is a skateboarding style – in which skaters perform tricks on a flat surface rather than on air or rails and grinds. And the style is a very old one – the style seems to perish and the noun is becoming a skateboard type these days!
For this style – you need a board positioned very low to the ground. Classic Longboards and Street Skateboards have decks mostly positioned with very less ground clearance.
And we believe this is what you get when you order a so called free style skateboard or longboard.
Generally freestyle skateboarding involves choreography and music. So better order some raps and skate hip hops and perfect your dance moves in addition to a skateboard you purchase.
Specifications
Low Positioned Board
Small to Medium Wheels
Flexible Skateboard Deck
Best For
Freestyle Tricks Performers
Street Skaters
Cruisers
Good Fit for Females and Kid Skateboarders

Buy – Freestyle Longboards and Skateboards

All Terrain Skateboards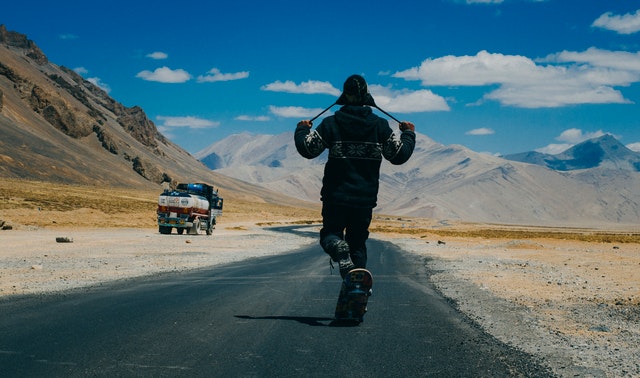 All Terrain Skateboards are a wonderful innovation among all other different typed of skateboards.
They are a hybrid of Street Skateboards and an Off Road Skateboards – having the goods from both the types.
These skates feature super strong decks, large wheels, pretty heavy trunks and beautiful symmetrical concave.
Generally All Terrain Boards are bulky and not so convenient – weighing more than 15 lbs minimum.
Their purpose is understood by their name – they can be used on all terrains – rough and smooth, flat and uphills, countryside and highways,
Generally an All Terrain Skateboard will come with 2 set of wheels – one for street skateboarding and the other for off terrain riding. You need to switch accordingly.
If you are opting for an ATS – then we recommend going with Electric All Terrain Skateboards and not a non electric.
You will electric power specially when riding on difficult terrains and for climbing hills. And these boards are always bulky – so it is not always convenient to carry them over shoulders.
So when you are done skateboarding with muscle power you can switch on the electric supply to return back on wheels.
We have dedicated a must read post on some of the Best All Terrain off Road Electric Skateboards available. The post reviews the cheapest and the best ATS's you can order online and offline. Give it a look.
This type is great as a family skateboard and as a best skateboard for beginners adults. You buy one – and it is a cruising wooden deck for all fours or sixes. On weekdays you can use it as a street skateboard and on weekends you can carry along for some surfing over the woods and into the forests, You just need to switch the wheels.
You cannot expect to buy this type of skateboard – for every individual – primarily because they are not so cheap. All Terrain Skateboards cost a minimum of 200 dollars and an Electric All Terrain should be somewhere near $500 as a started board.
Secondly the weight does not make it feasible for female skateboarders and kids. You can expect these boards to be ridden by youngsters – above 10 and adults. We do not recommend these skates for above 60 years too.
Specifications
Suitable for Off Roads and on Streets
Sturdy Decks and Strong Parts
Bulky Boards
Costly Equipment
Best For
One as a Family Skateboard
Street Skateboards and Cruisers Alike
Youngsters and Adults Post 10 Years
Not Suitable for Kids

Buy – Best All Terrain Off Road Skateboards

Electric Skateboards
With technology taking over almost all commuting devices – Electric Skateboards were the most demanded upgrade.
In it's simplest terms – An Electric Skateboard is a deck powered by Electric Motor and a Battery which is mostly operated via remote.
Importantly – Electric Skateboard itself is a genus – branching into several types. In this post – we are considering only the standard variation.
Electric Skateboards are the most revolutionising kind of 4 wheel and 2 wheel drives. They are replacing electric motorbikes and even electric bicycles because of several advantages they offer –
They are Fast – enabling you to cruise around up to 45 miles per hour. Even the beginner models come with a top speed of 10 miles.
Reduced Man Power – because even the most powerful muscles cannot take the heat when skating 20+ miles. With a powerful battery – you can cover this distance smoothly.
Some e decks does not require a remote at all. They come with body sensors – to accelerate and decelerate. You move forward or press front toe to increase your speed and vice versa to stop or to slow down.
Electric Skateboard feature a sturdy wooden deck, strong large hard wheels, PU preferably, heavy trunks and a powerful motor and a battery.
It is a wonderful innovation for riders wanting to skate to offices, colleges and schools. Likewise it gives a wonderful cruising experience – opening up undiscovered roads and ghastly long drives.
The boards are not very good if you are looking forward to perform ollies and flips. There is always a danger of the motor getting damaged.
An Electric Skateboard is a wonderful addition to your commuting devices. With rising demands – they are available in many price ranges.
You can select a Cheap, Moderately Expensive or a Premium e board – whichever suits your budget.
Read detailed reviews about some of the Best Electric Skateboards and Longboards in our other posts.
Specifications
Battery and Motor Operated
Fast and Requires Less Muscle Power
15+ miles range (Beginner Models)
Heavy Deck and Skateboarding Equipment and other Accessories
Best For
One for a Family Board
Cruisers and Skaters
College and School Goers
Office Goers – Wanting Smooth and Tireless Ride
Not Advisable to Perform Skateboarding Tricks

Buy – Best Electric Skateboards

Castor Boards
Caster Boards are 2 wheeled decks and not traditional 4 wheel skateboards. However there is a rising debate whether this type falls under skateboard types or not.
Some skateboarders completely excluding this variation from the list for types of skateboards while some giving it a small passage.
Whether a skateboard type or not – is not our job to discuss. We will just give you a brief outline about Casters.
Caster Boards feature two very strong decks placed within a metal beam. Two equally strong polyurethane wheels are mounted underneath the two decks.
The wheels and deck are associated with a caster which are associated with a steering axis. The axis has a 30 degrees tilt and is not positioned in line. This is what senses caster boarder's foot pressure variations.
Axis then allows the caster and the wheel beneath to propel forward or to stop.
Caster boards are gaining a lot of popularity – and surprisingly are included in school curriculum – to explain pressures and movements.
Caster boards are again a genus – including types such as ripsticks or (rip-sticks), J boards and wave boards. Rip Stick being the most famous of all.
The good is – without electric power – a Rip Stick Caster Board reached 10+miles top speeds – using simple physics principles.
No electric motor and battery reduces the cost – however the deck, casters, axis are pretty expensive.
Overall – Rip Stick Caster Boards are good for youngsters and teenage skateboarders. You cannot expect a Rip Stick beneath 30+.
Specifications
Two Strong Decks
PU Wheels
Tilted Axis
Works on Simple Physics Mechanism
Best For
Youngsters and Kids
Casual Skaters
Cruisers
Not Appropriate for Female Skateboarders and even 30+ Skaters

Buy – Rip Sticks Caster Boards

Carve Skateboards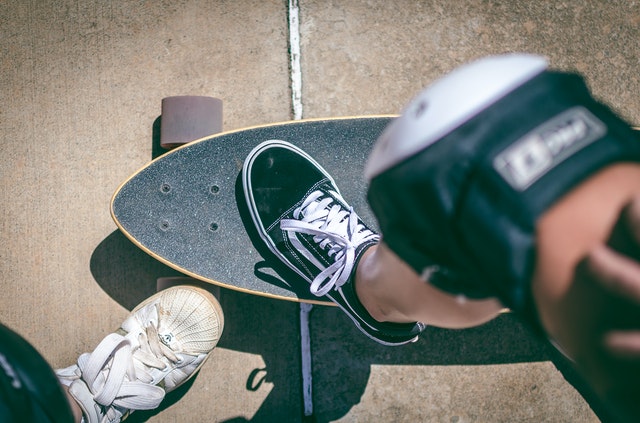 Carve Skateboards or Carver Skateboards – are the ones bridging surfing and skateboarding.
Carving is actually a skateboarding style – in which the carver turns the deck back and forth forming a S shape. This is almost like the way surfers carve on waves.
A Carve or Carver Board has a uniquely designed front trucks which are strongly hooked with the deck.
The trucks allow you to tilt the Skateboard to a greater angle and the wheels which are softly tucked – enables sharp turns.
This gives you a sense of stimulation – when taking sharp turns – giving you a skate and surf experience.
Furthermore you can pump the skate forwards and backwards – like in surfing.
A Carver Skateboard is mostly used by surfers when the sea does not allow the sport. Basically – they chose to surf and skate then – on roads and not on water.
The decks are light weight and almost resemble street skateboard decks with some alterations discussed above.
"Carver Skateboards" is actually a brand and not a skateboard type – but because of it's popularity and monopoly – Carve skateboards are famous as Carver Skateboards.
A Carver Skateboard is pretty good for cruising. It enables all skateboarding tricks and further enables surf and skate style riding. So it a win win.
Carver Skateboards do pretty good on bowls and rails. These are a perfect skate park material.
Go for a Carve Longboard – and not a Carve Skateboard. Turning and Carving is best possible on longer decks.
However if your main intention is not cruising then the board is not useful.
The decks are lightweight and do not cost much. Your kids will love this variation more than other types of skateboards – as it provides them a more NFS and car racing simulation.
Specifications
Strong and Firmly Placed Trucks
Softly Attached Wheels
Enables Surf and Skate Experience
Best For
Surfers and Carvers
Kids and Youngsters Looking to Cruise
Great for Bowls and Grails – and on Skateparks
Not a Good Fit if You Solely Want to Skate to Work

Buy – Best Carver Skateboards

Onewheel Boards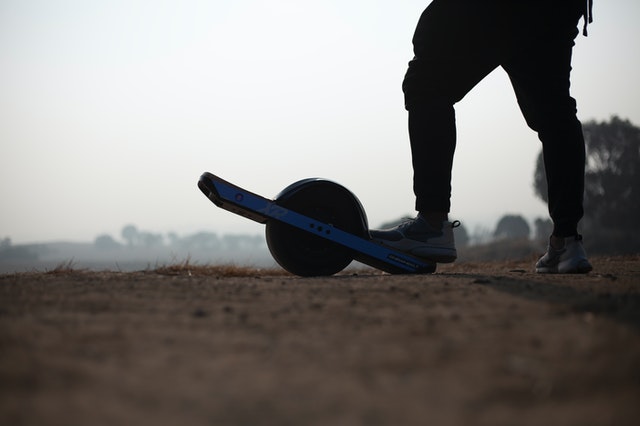 Onewheel is a new type of skateboard. It is the latest and the most fanciest addition to the traditional skateboard types launched by Future Motion Group.
One Wheel Boards are redefining the whole two wheel and four wheel skating deck styles.
On a Onewheel Board you skate on a deck which actually has only a single large wheel protruding out from a heavy polyurethane PU deck.
The foots are placed alongside the wheel. Check the photo above.
Movements are often Rip Stick Caster Skateboard types where you control the forwards and backwards by applying foot pressures.
However these are often electric motor and battery powered – guarantying 45 miles of top speeds.
Onewheel is also a brand and not a skateboard type. There is no other word to describe a one wheel skateboard and Onewheel Boards have trademarked themselves.
Recently other skateboard manufacturers are opening up for this design because of the popularity and success of OneWheel.
One Wheel boards are very expensive. This is not something you can break and buy again in a span of 6 months. They need good care and proper maintenance however the skateboard is quite sturdy. It is not going to get damaged easily.
We have reviewed OneWheel's flagship model in detail. Check it out.
Specifications
Deck Runs on Single Large Wheel
Sub Type of Electric Skateboards
Deck is Pretty Heavy
Best For
Skaters, Cruisers and Everybody
Skaters going to Schools, Colleges and Offices
A Style Changer Board Your Kids will Love

Buy – Onewheel Boards

Penny Boards
Nickel Boards are Penny Boards are plastic skateboards. The name has nothing to do with Pennies or Nickles and not even with the word cheap.
They got famous because of the manufacturer – Penny Skateboards Australia – an Australian Brand – which introduced this type.
Since then – mostly plastic made skateboards go with the tag – Penny boards or Penny Skateboards.
The Decks, wheels, trucks and most of the skateboarding equipment are completely plastic replacing the traditional wood.
A Penny Board is similar to a Mini Cruiser – featuring small size decks and softer wheels.
Plastic makes these boards super flexible, very light in weight and pretty cheap.
You can buy one in less than 50 dollars! And if lucky you can even get an electric penny board in somewhere around 100 to 150 dollars.
Plastic does not degrade or break that easily either – making them last pretty long.
Penny Boards have grown in popularity as Kids Skateboards and even as Beginner Skateboards.
Your kids can break a few – learning skateboarding and tricks and then advance to wooden decks.
Penny Skateboards make a wonderful cruising material. Because of light weight – you can carry them wherever you want. And plastic bends quite smoothly along the bumps and crashes.
Specifications
Plastic Decks and features Almost Everything Made of Plastic
Super Portable, Light Weight and Very Flexible
Cheap Skateboards
Best For
Kids Skateboarders
Cruisers
Beginners
Females and Girl Skateboarders

Buy – Good Penny Boards

Egg Boards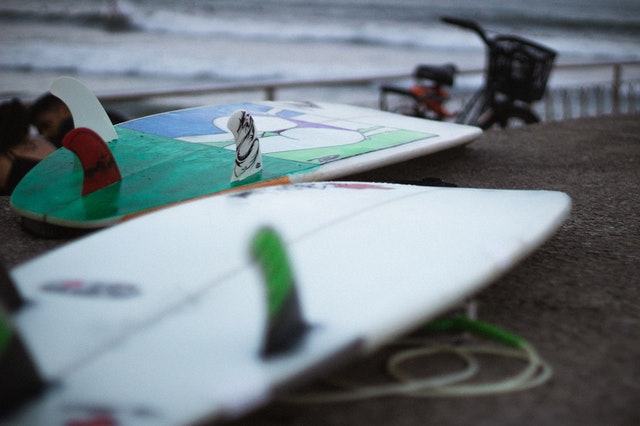 Eggboards are another altogether revolutionising variation among all the mentioned different types of skateboards.
They get their name – "Egg Board" from their unusual shape. The deck has an ovoid cutout.
Other than the irregular shaped deck – the board is like any other cruiser skateboard.
The goods – these are super portable and convenient. They don't weigh much either.
The deck measures 7 – 9 inches in width and has 17 – 19 inches of length. Eggboards weigh as less as 15 pounds to as high as 25 pounds. Compared to other types – this is pretty low weight.
The wheelbase measures the regular size – 12 – 15 inches. Other accessories are also regular skateboarding parts.
As a beginner eggboarder – you need to get acquainted with the deck. However adjusting is not that difficult. A few pushes and a little balancing will be enough if you are already a skateboarder.
However if you are a beginning skateboarding – then don't start with an egg board. Getting over it and skating on larger decks will then become difficult.
Eggboards are another pretty famous Kids Skateboards type. They are gaining popularity among youngsters, college and school goers too. The most convenient feature – you don't need to park these and carrying them is a piece of cake.
These boards don't cost heavily either. Gifting them to your kids or buying one for yourself is not going to rip you apart.
They also make a wonderful deck for female skateboarders.
Specifications
Egg Shaped Deck
Light Weight – 15-25 pounds
Mini Deck – 8″ Wide and 17″ Length
Wooden Base not Plastic
Best For
Cruisers
Female and Girl Skateboarders
Good as a Kids Skateboard
Not Advisable for Beginner Skateboarders

Buy – Top Quality Egg Boards

Slalom Skateboards
Slalom Skateboards are again not included in the main stream types of skateboards.
Slalom Skateboarding is a style of the sport and not a brand or type name.
However people sell skateboards with Slalom prefix and hence we are giving it a slot here.
Slalom Skateboarding is skating through plastic cones arranged irregularly. If you knock the cones down you are penalised. The fastest and the least Slalom Skater wins.
Carver Decks make perfect Slalom Skateboards. They are also designed for sharp curves – which is what Slalom is all about. If you don't have a Carver Deck – then any mini cruiser will also do the trick.
Egg Boards, Penny Boards, Onewheel – and all the types of skates which feature a smaller deck size can also be used.
There are specially designed Slalom Skateboards too – but they are very rare to find. We have not come over major skateboarding brands – carving out any such kind.
Alternatively – you can design a slalom skateboard yourself. Get a good blank skateboard deck and cut it out featuring a sharp nose and a flatter tail.
Specifications
Tipped Nose
Flatter Tail
Lightweight
Mini Sized Decks Skateboards Can be Alternatively Used
Best For
Slalom Style Skateboarding
Professional Skateboarders
Cruisers

Buy – Good Slalom Skateboards

Vert Skateboards
Vert Skateboarding is another style of skateboarding. There is no type of skateboards as Vert. The ones which facilitate this kind of style can be alternatively called as Vert Skateboards.
Vert Skateboarding is the short form of Vertical Skateboarding in which a skater transform from a horizontal riding plain to a Vertical one like ramps and grills.
All mini cruisers and hard wheel decks can make good Vert Skateboards.
However as the style is fading it's popularity – so is the demand for these kinds of skateboards.
In contrast street, bowl and skate park ramps skateboarding is growing in fashion.
The important thing – for either of the styles – Bowl or Vert – a street skateboard or a cruiser skateboard is just fine.
If you are a Vert Skater then you can design one from a plain deck yourself. The deck just needs some cuts and filing at the nose, tail and the sides.
Specifications
Best For

Buy – Best Vert Skateboards

Categories
Types of Skateboards Categorised
In the post above we have already categorised all the different types. Below are categories in which the above kinds of skateboards fit.
For example there is no skateboard names as "Pool Skateboards" or "Parks Skateboards". There two are the areas where the above listed types perform good or worst.
Pool Skateboards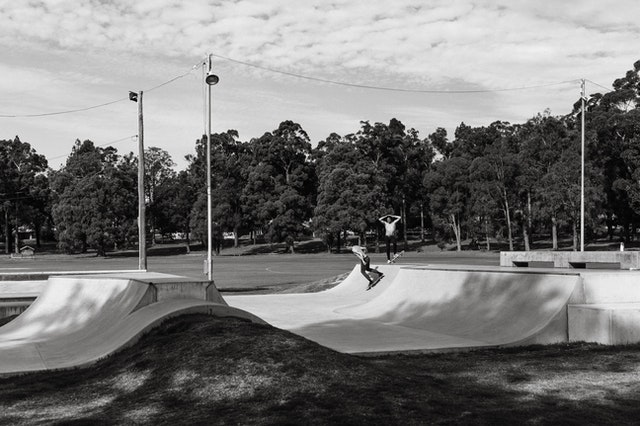 Pools Skateboards or Bowl Skateboards – is no type. From the above types we are categorising the best kinds which are prefect fit as Pool Skateboards.
All Skateboards having a wider deck and large wheel base will be appropriate on Pools.
Old School Skateboards
Vert Skateboards
Not Appropriate as Pool Skateboards
Off Road Skateboards
All Terrain Skateboards
Cruisers and Mini Cruisers
Electric Skateboards
One Wheel Boards

Buy – Best Pool Skateboards

Park Skateboards
Skateboards for Parks
Parks and Grounds are for mini board skating. Selecting something with small wheels and a shorter deck will be great for skating especially on Tracks.
Popsicle Skateboards also known as Park Skateboards
Double Kick Skateboards
Mini Cruisers and Cruisers
Vert Skateboards
Not Appropriate as Pool Skateboards
Off Road All Terrain Skateboards
Electric Skateboards
One Wheel Boards
Longboards

Buy – Best Skateboards for Parks

Skateboards for Beginners
What Type of Skateboard is Best for Beginners?​
All the different types skateboards listed above – have their beginner models. That is – you will get a beginner electric skateboard, a beginner longboard and even a beginner one wheel board.
However certain types are best suited for you as you or your kids start skateboarding for the very first time.
These types of skateboard for beginners are good practice boards and hence make a perfect pick. They are some of the easiest skateboards to ride –
Cruisers
Mini Cruisers
Penny Boards
Street Skateboards
We have already posted 17 best Starter Skateboards for Beginners where we have listed all the specifications and brands you need to look out for before buying your first skateboard. Check it out.

Buy – Best Skateboard for Beginners

Professional Skateboards
Skateboards for Pro Skateboarders
All the skateboards listed above – which facilitate some kind of style and support technical skating – are good when used by professionals.
Secondly all the premium boards and expensive ones – are also meant for professionals. Once you clear you beginner level then you can climb on any of these –
Carver Skateboards
Slalom Skateboards
Vert Skateboards
Freestyle Skateboards
Downhill Skateboards
Electric Skateboards
Long Boards
All Terrain Skateboards
Off Road Skateboards
One Wheel
Pool Skateboards

Buy – Professional Skateboards

Top 10 Skateboard Brands
What are the Top 10 Skateboard Brands?
Whichever type of skateboard you choose – make sure you get it from a good respected brand.
It is worthless to buy a good popular type of skate after all this research – getting it from a not so good brand – which lasts you some months and weeks!
We have compiled and published a researched post on – Best Skateboard Brands – Top Ten – Give it a read.
Below is the list of the top brands reviewed in the post
Final Selection
What Skateboard Should I Get?
We have already listed all the types and kinds of skateboards which exist.
We assume the best person to address the question – what skateboard should i get? is YOU yourself – if you have read the post.
General Guidelines –
Check the Best For Box after each skateboard type summary and identify your level. If you fit in – click the green button below. It will redirect you either to the buying page or to a more extensive post for that particular type.
Go get the best! Happy Selecting!