Introduction
A 7 ply longboard can carry up-to 250 pounds, and a 9 ply board can hold up-to 275 lbs of weight.
Stability is the key when it comes to longboards.
If you are a heavier rider you can still indulge yourself in longboarding. All you have to do is select a board which has large wheels and a wide deck. It will be able to handle your weight and provide you smooth rides even on rough terrains.
Choosing the appropriate longboard size is also very important if you are a heavier rider because it impacts the center of gravity and your balance.
It is always better to know how much weight your board can handle. That will give you an idea about what limits you can push your board to without causing any harm to yourself and the board.
Longboard Weight Chart
To make this decision of choosing the perfect longboard easy for you, we have compiled a small table with all the necessary information you need:
| | | | |
| --- | --- | --- | --- |
| Longboard size | Who can use them? | Purpose | Weight |
| 25-29.5" | Children and teenagers | Cruiser skateboard | 150 kg |
| 29.5-33" | Lighter adults | Longboard cruiser | 150 kg |
| 40-60" | Heavier adults | Technical dancing and longboard freestyle | 136 kg |
| 33-36" | Small and lighter adults | Freeride and downhill | 124 kg |
Riders who want to use their boards for commuting usually prefer lighter boards, and one's which are comfortable enough to step on with shoes.
However, iIf you are planning on dancing and boardwalking, you will need a wider and longer board.
Longer boards are heavier and have more room to stand on, which is good for beginners.
On the contrary, smaller boards are lighter and have less room for you to stand on, which is more suitable for professional and experienced riders.
Do not overburden your longboard
Overburding lonngboards may injure you and damage your board.
If normal cruising is your objective, purchasing a long-board with thick wheels may deter you from this because maneuvering the board will not be easy.
Additionally, purchasing a board that is longer and heavier than the appropriate size may cause you to lose control during your ride.
While purchasing a board, be extra cautious about how much weight it can carry. Remember, heavier boards are better suited for heavier riders.
If you fail to be cautious about these factors, you may be susceptible to a few injuries like,
Crashing into walls or other obstacles
Scraping your hands and knees
Breaking your arm upon collision
Head injuries, including inside bleeding, brain hemorrhage, and skull fracture (less common, but still there) link
Overburdening your board will deter its quality as well. Over a period of time, you will notice rips on the rubber coating of your wheels. They may also loosen or break due to the exertion of weight.
There are chances the surface of your board might give-in and bend downwards which can massively affect your skating experience.
5 Longboards for Heavy Riders
Usually, the weight limit for taller and heavier riders comes to around 300 pounds.
Here are some of the best heavy duty longboards available in the market
Landyachtz Tugboat Captain, a blend between skateboard and longboard. It is strong enough to handle heavy weight riders, and has a wide deck and a large kicktail.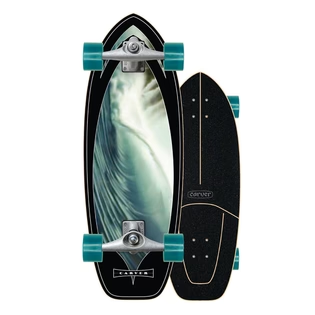 The grip tape on this board is very sticky, which comes handy when you want to take steep turns or ride through rough surfaces because it keeps your feet glued.
However, if you are looking for a more skilled board that can last you longer, perhaps the Sector 9 Meridian should be the board of your choice.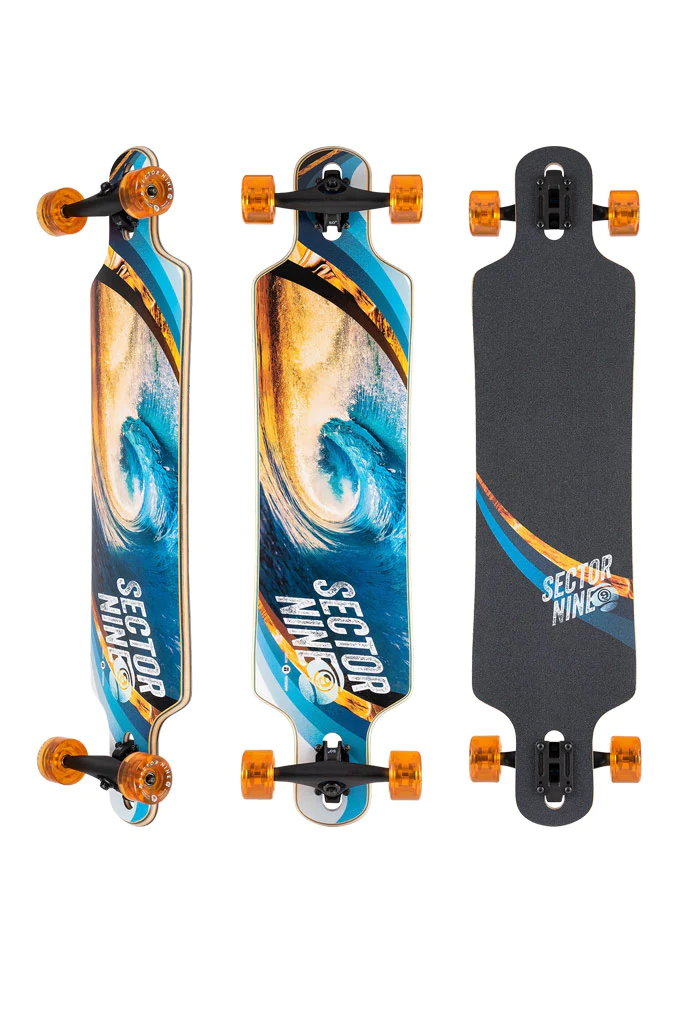 Due to its eight-ply maple deck and ergonomic design, it can handle heavy weight riders better, offering them more stability and balance.
The wheels on this board are massive, measuring 10.0 inches of Gullwig charger trucks – more than enough for you to ride it on any terrain no matter however rough.
If this is not enough and you want something with more class, have a look at the latest Arbor DropCruiser Flagship.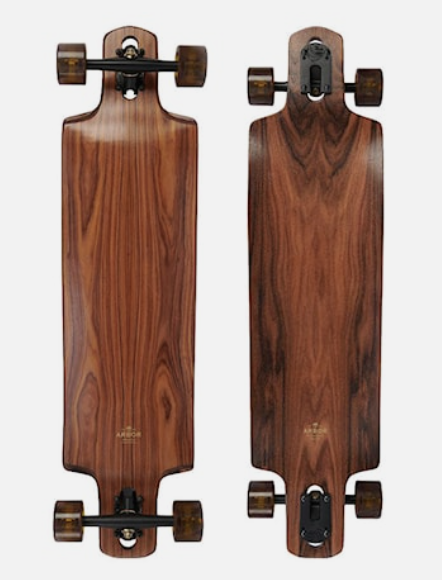 Arbor DropCruiser Flagship – 38″ Complete
Whether you want to go for a cruise or skate down a mountain hill, the polished Palisander wood top gives you excellent stability and enough space to balance yourself.
This premium and classy longboard is suitable for all heavy and tall riders, thanks to its 9-ply Canadian hard-rock maple wood and grippy wheels; which are best for cruising and steep turns.
Another board that is almost similar to this, but cheaper, is the Omen Barbarian. Consisting of a symmetrical 9-ply maple deck and carbon fiber board, this is a dream come true object for all riders who wish to ride on flat terrain or downhill.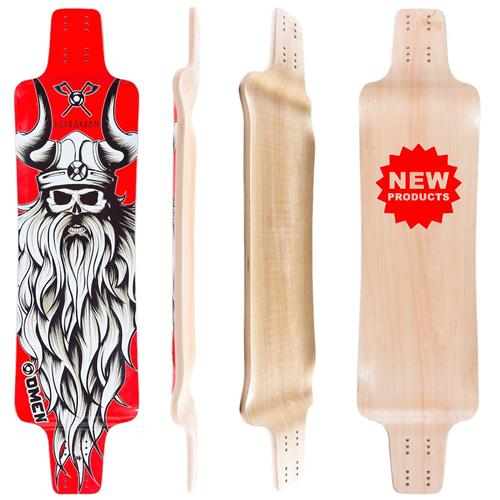 And last, but not least we have the Globe Big Blazer. It is 32" long and is excellent for beginner and heavier riders who only want to cruise on their boards.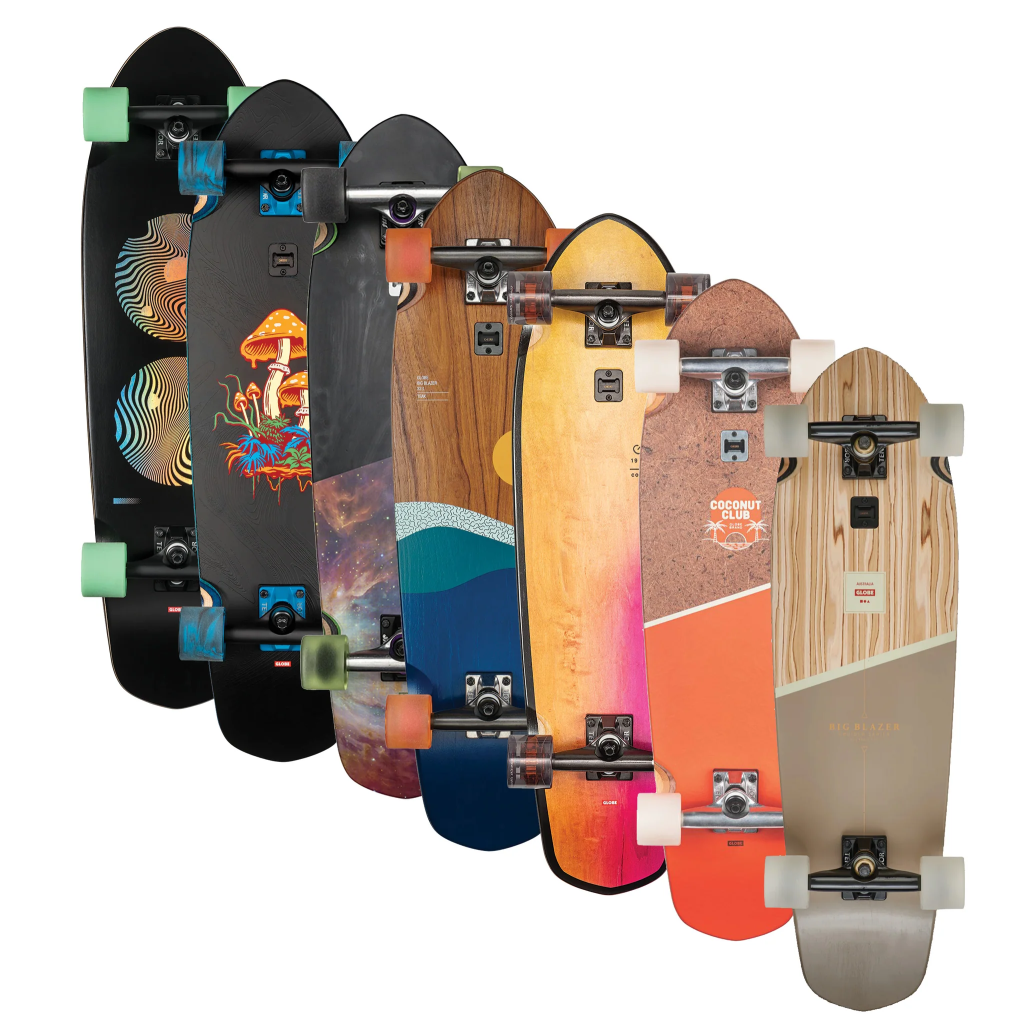 The deck of this board is wide and strong enough to handle the weight of heavy riders, while also being fast in terms of speed.
These are some of the best boards for heavy riders. Choose your pick!
Conclusion
Longboarding is a thrilling sport. People usually assume heavy riders cannot enjoy it, but that's not true. As discussed above, all you need is the right board.
You can find a variety of boards that support heavy riders.
Regardless of whether you use your board for cruising or freestyle, you can do almost anything with them if you have the right board.
However, be sure not to overburden them as that may be fatal for you and your board. Understanding your weight and how much your board can handle is an important safety measure to take before indulging in this sport.
If you are looking for more articles related to longboards, click here.