Magic Skate park hidden in the rural farmland just outside of Reading, PA. The park has been around for over three decades.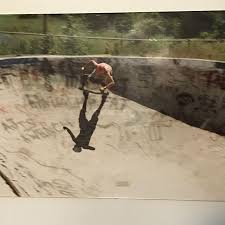 Some of those years it was privately owned Skatepark where people like Sergia Trunkoski learned to skate. An Asphalt Skatepark with a Snake run, a nine shaped bowl, a U shaped bowl, banks, and a cement pool.
Magic is one of those places you have seen on videos for a second and never really known where it was at. It is also one of those places you drive a distance to skate and don't know if you'll be thrown out, ticketed for trespassing, or if it will be filled with water.
Yea the park is a free, Sneak through the fence hope no one sees you skating free. Isn't that the best part of skating parks like this – the risk?