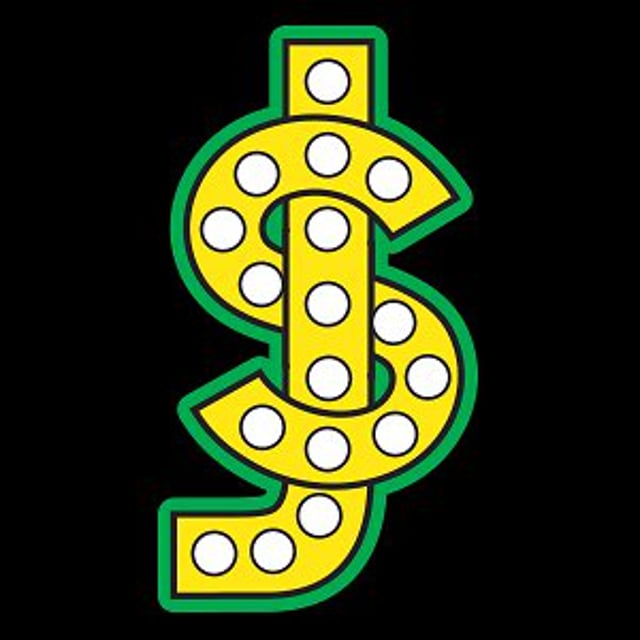 Reviews and Shopping Links
Shake Junt Products – Quick Links
Shake Junt Skateboards

Quick Buy


Review

Shake Junt Shirts/Tees

Quick Buy


Review

Shake Junt Grip Tape

Quick Buy


Review

Shake Junt Bearings

Quick Buy


Review

Shake Junt Night Train

Quick Buy


Review

Shake Junt Shoes

Quick Buy


Review

Shake Junt Wallpaper Sticker

Quick Buy


Amazon Choice

Shake Junt Chicken Wax

Quick Buy


Amazon Choice

Junt and Shake Junt
Shake Junt Meaning
If you are a skateboarder – and asking "Shake Junt Meaning"  then – it is the name of a brand. A very popular skateboard brand featuring all the skateboard accessories and all top quality ones.
So How a Skateboard Brand landed it's title name as Shake Junt or Shakejunt? And who is the Creator of this infamously named brand?
Who Created shake JUNT?
Shane Heyl is the creator of the brand shake Junt. The name comes from Three 6 Mafia's Song titled "Shake Junt" The creator of the brand Shane Heyl wanted to skate on this song but eventually he shot a footage of his friends instead.
The video went viral – in those days – and received a lot of traffic. This is when the whole Shake Junt skateboard revolution started.
However as a language learner you can definitely ask what Shake Junt Means?
Shake Junt is a very popular but mostly misunderstood term. We received a mail – asking us it's meaning – primarily because a skateboarder used to call his co skateboarder – a female – "Junt". Let's break it up to find out Shake Junt meaning and use.
What does JUNT mean? What is Junt?
Junt basically means "a thing". For any noun – you can use Junt. It is a Memphis slang – so if you check dictionaries – they might confuse you. 
Merriam-Webster defines Junt as a schottish term which means something in large quantity or a chunk. For example a chunk of chocolate or a Junt of chocolate. And we largely disagree with this meaning.
Junt has nothing to do with large or chunk or scottish – at least when we are referring to Junt in "Shake Junt".
You can refer a man, a woman, a girl, a boy, a place, an item, a commodity, a skateboard as Junt. So largely you can call out anything and everything by this slag.
What does JUNT mean in texting?
In texting Junt means the same – "anything". You can call your friend a Junt and he/she should not feel oppressed.
Junt is not an abuse. However sometimes it is misunderstood as one. We receive many texts – asking out its meaning and whether it is an insult or what.
Might be because the way it rhymes with Junk and Punk and Cunt – it is largely considered on the wrong side of texting.
Shake Junt Meaning as a Whole
Shake comes from Crystal Clear. She is a pornstar – who was paid $200 initially to shake her booty for one whole day to get premiered in Shake Junt videos.
She shaked so well – that the whole skateboarding community was in awe. 
Since then Crystal – was associates with the Shake Junt team.
To sum this up – Shake Junt original song and Crystal Clear's shake – are the two original incidents which makes the meanings for the skateboard brand "Shake Junt"
Some alternatively mix the whole term as an alternative to strip club – where booties shake. However in Skateboarding the meaning is quite different. Read on to know what shake Junt means in Skateboarding.
What does Shake Junt mean in Skateboarding
In skateboarding the term shake Junt has a much deeper meaning then what you will find in urban dictionary or other slangs.
You need to look a bit in the past – from where and how it all started.
Shane Heyl founded the brand in mid 2000's and it started as a small and unorganised skateboard business.
The very first products were iron-on t-shirts and printed out stickers which were individually cut by scissors.
Shake Junt is still owned by its founder Shane Heyl and distributed by Baker Boys Distribution since 2008.
During the first 90 days of their start up – the owner and the CEO was in rehab for doing drugs and alcohol. His other partners were in charge of the business!
https://www.youtube.com/watch?v=ujS058gW2gw
Shake Junt Team – By the Homies For the Homies!
Leaving behind the traumatic past – Shane Heyl and the team – collectively created a brand for Holmies.
Shane Heyl described the true meaning of Shake Junt. He stated that the brands creation is "By the Homies, For the Homies" making it the ultimate Home Brand.
Every skateboarder is in the Shake Junt Team. You just need to get a Shake Junt gear and slap on some Shake Junt grip and you are included. You are surfaced then on the skateboards, the t shirts, the grip tapes, the decks, in the videos and everywhere!
And this is what skateboarding is all about. It is about surfacing and expressing yourself, your views, your opinions, your style. Skateboarding is about getting out in the middle. And – 
Shake Junt gives a platform to showcase skateboarders – from every group, caste, region – making it ""By the Homies, For the Homies".
You don't pay to buy Shake Junt skateboards or accessories – rather you join the team!
The brand's motto truly signifies its people – within the company and those in front and behind the scene.
This mantra "By the Homies For the Homies" additionally sounds accurate for the wholesalers (Baker Boys) as they mean to give occupations to their friends, while giving quality skate items to their objective shoppers.
However they have an official listed Shake Junt team – we assume for the back hand work, tax filing and profit sharing purpose. The team has a few surprising names. Check them here.
So basically What does Shake Junt mean in Skateboarding?
The answer to this is – Emotions. 
Shake Junt is not a company but an Emotion. It was made in the streets for the street. That is the real emotion.
It talks what is real and not what the advertisers hide. Shake Junt's colors highlights this emotion – which are basically limited to green and gold. Green for the dollar and gold for honey!
This emotion transcends and transmits itself into every skateboarder that uses any of the skateboard products. 
As a brand – Shake Junt feels so passionately about skateboarding, it's meaning and it's roots – that it bubbles up an amateur or an experienced skateboarder alike.
Modern Skateboarding community sees Shake Junt as a synonym to make something as a fallback for the originators and their skating mates.
However skateboarding community has a homie family within a family – the shake junt team! They have their own norms, rituals and customs – making them a world apart – for instance their famous shake junt handshake.
A traditional Shake Junt Handshake is double slap with a pound – which is nontraditional to all other types of hand greeting styles.
However – this hand shake has many variations. Skateboarders deriving their own dialect styles.
Different groups of skateboarders have their own group hand shake variation – which has the same original shake junt handshake theme , but the style has some differences.
Some do an awkward first bump to check first whether they are a Shake Junt teammate or not. If it comes as a shake junt handshake they do a finger tickle on the palm acknowledging the homie culture. If the bump comes as a bump the fist is squeezed and no tickling is done.
Shake Junt Griptape and Skateboard Accessories
Shake Junt has grown into one of the best skateboard brands. They are into manufacturing everything related to skateboards.
You get shake junt skateboards, shake junt griptapes, decks, shoes, vans, apparels, bearings, stickers, novelty items and all skateboard hardware.
The brand is likewise known for their various skateboarding video recordings. Actually recording videos was their first and premiere skateboard product. And now they have grown into a diversified yet successful enterprise.
Shake Junt Griptapes are the most famous and in demand of their accessories with sales reaching in millions. The griptapes are a class apart.

Check Out Shake Junt Grip Tape and Other Accessories

Shake Junt Griptape
Is Shake JUNT Griptape good?
Most of the professional or skateboarding enthusiasts vouch for the fine quality of grip that the Shake Junt Grips offer.
It is neither too tight a grip nor too loose. It is apt for kick flips since it is super sticky on one side and textured on the other for a solid grip.
Shake Junt Griptapes are listed in the Top Ten Best Grip Tape Brands globally.
The snowball effect, as Shane Heyl calls it, was gripping as the Shake Junt Grips. Skateboarders love the 'just perfect' grip referred to as 'grippiness' in the skateboarding language.
Shake Junt Skateboards and Deck
Shake Junt Deck
Shake Junt deck measures 8.75″ wide x 31.2″ long and is ideal for every skill level, from beginner to pro. The deck is rock-solid with tons of pop and ready for a staircase, pool, or parked car near you.
The crew at Warehouse Skateboards calls their decks as "Till The Wheels Fall Off Cruiser Deck" 
You need to try their famous "Baker Shake Junt Deck". It is skateboarding butter. The concave, the press and the finish is just marvellous.
Complete shake junt skateboards are also great – with green and golden colors featuring shake junt engravings.
The skateboards are light weight and very economically priced making them wonderful boards for beginners.

Check Out Shake Junt Skateboards / Decks

Shake Junt Shirts
Shake Junt Shirts and T-Shirts
If Shake Junt skateboards are synonymous to HOT! You surely want to look the epitome of COOL with all the apparels and accessories. 
Shake Junt skateboard t-shirts come in short sleeve and tank styles. They also have a selection of  long sleeve skateboard t-shirts. 
Keep warm while you board on cooler days in Shake Junt skateboard sweatshirts. Their sweatshirts are available with and without hoods. 
If you're a hat wearer, they have you covered. Shake Junt skateboard hats and Shake Junt skateboard beanies will ensure you have an undisturbed cruising experience down the street when you are literally ripping the draft of air apart and your hair really want to wave out in the wind whirl that you've created. 

Check Out Shake Junt Shirts / t-shirts

Shake Junt Bearings
Shake Junt Bearings
For an ever-lasting experience, everytime that you go skateboarding, Shake Junt provides supremely reliable Bearings. 
Shake Junt Bearings have a variety for beginners to pros. Surely to give you a breath-taking ride and maintaining the thrill every time you jump on and with your skateboards!
Try their popular shake junt night train bearings. In a one liner review – The night trains are rock and roll.

Check Out Shake Junt Bearings

Shake Junt Shoes
Shake Junt Vans
Shake Junt Shoes and Vans are super comfortable. The soles twins with the griptapes offering you a glued goat leg on the decks.
They are not quite expensive too – in comparison to other skateboard shoes.
Having a shake junt t shirt and shorts above, with a pair of shake junt shoes – standing on a shake junt skateboard – makes you a perfect homie! 
Shake Junt Hardware
Shake Junt Hardware
Shake Junt skateboard hardware stands the test of time and rough and thrilling skateboarding.
Even after months of usage, they do remain intact. Majority of riders appreciate their kits, bolts and bearings reviewing that the hardware do not lose performance even after rigorous on street and off street use.
Shake Junt Bagpacks
Shake Junt Bagpacks and Wallets
With a large compartment and smaller pockets in the front, Shake Juntbagpacks are ideal for travelling and daily use. Having an organized backpack lets you remain organized for all your rides.
Keep your money safe in Shake Junt skateboard wallets and it will not stop being your lucky wallet! What more?  The wallets feature the same graphics as the backpacks. So…PAIR THEM UP!

Check Out Shake Bagpacks / wallets

What is shake Junt?
Successful people are the ones who actually visualize their success whilst they begin working towards their passion. -That's exactly why they are successful. 
However – To be brutally honest, most of the successful people or organisations do not visualize a huge amount of zeroes after a digit in their bank accounts. 
It only takes them the joy, happiness and unwavering passion to work for what they love and shake Junt is one of the many skate marks that were framed by old buddies in the business out of the affection for their preferred game.
Shake Junt is just another example of 'Follow your passion and the rest will follow.' 
From merely a video as they call it, Shane Heyl and his team of friends never imagined Shake Junt to become one of the best skateboard brands.
Without the risk of looking obscurely obsessed with Shake Junt, flaunt your love and loyalty towards by the homies for the homies. It is always going to charge you up and keep adding fuel to your passion for skateboarding. Continue skating 'hot' in the facade of a cool appearance.