Applying Grip Tape - Step One: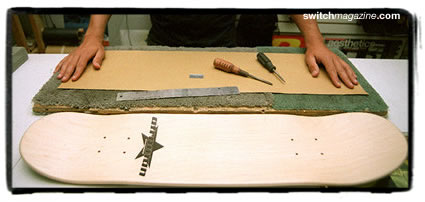 The first thing you do when applying skateboard griptape is to get all the stuff you are going to need. 
You will need the following – straight edge,
– a screwdriver,
– a razor
– and a griptape along with the skateboard you plan to grip.
If you want a strip cut out of your grip (so you can see the top graphic or just to look cool) use the straight edge to cut that now.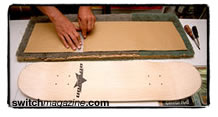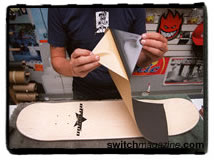 Peel the tape from its backing properly. Cautiously do this and do not hurry. A little hassle and you will damage the grip tape.
Starting from the center of the skateboard press the griptape down.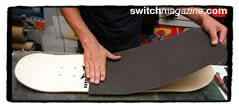 After all the griptape is down, use a skateboard wheel (or your thumb will work) to make sure all of the air bubbles are out.
Use the screwdriver to rub a nice little edge along the skateboard.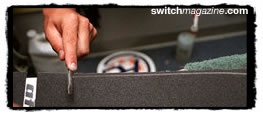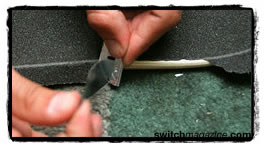 Use the blade to cut the griptape along the line you made with the screwdriver.
Use the scraps to smooth the edge along the sides of board.
Put your trucks on and go skate.
Later switch.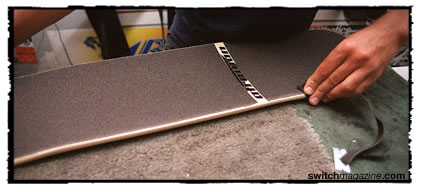 If you are here reading – How to Apply Grip Tape – then probably you must have either removed the previously applied grip tape from your board or are still looking forward to remove. 
Here is the simple step by step guide on – How to Remove Griptape from your Skateboards and Longboards. Give it a look.